​
A show of orchids​
A diversion in four parts
Part 4: Dirty Little Drawings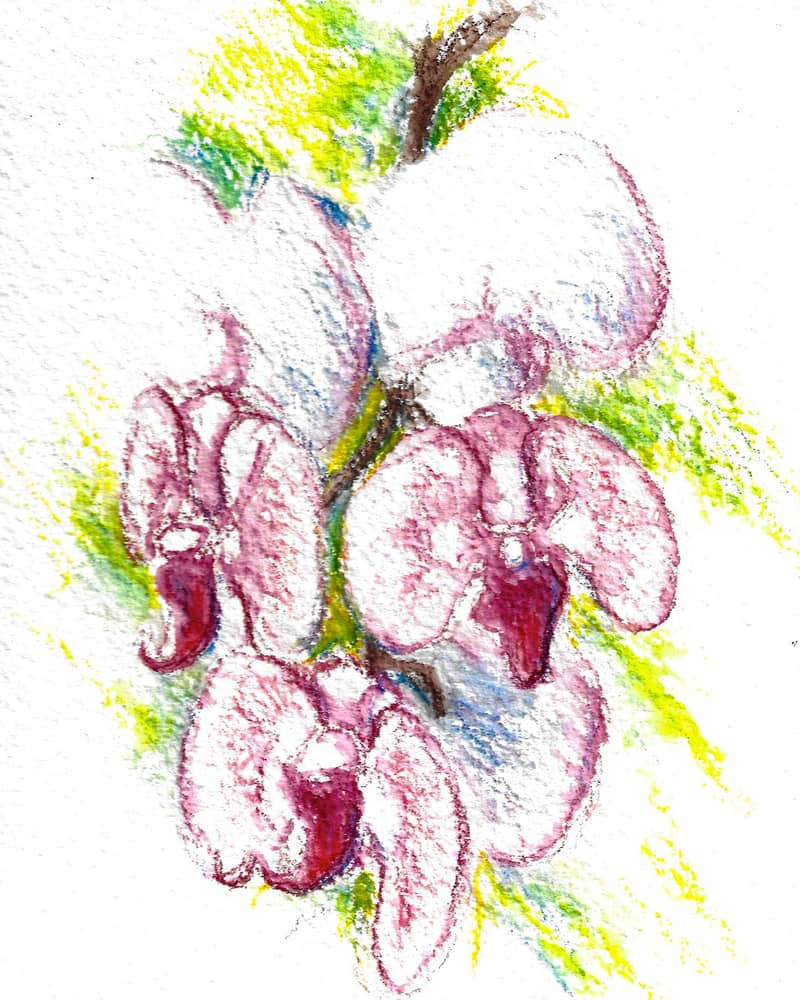 But morning gained on Shahrazad and cut her speaking short.
"The strangest story!" said her sister.
"If I live another night," she said, "I shall tell you stranger."
The king decided he would spare her till the story's end and kill her the next day.
When night fell, her sister said, "If you are not asleep, tell us a tale to break the waking night."
And Shahrazad agreed.
​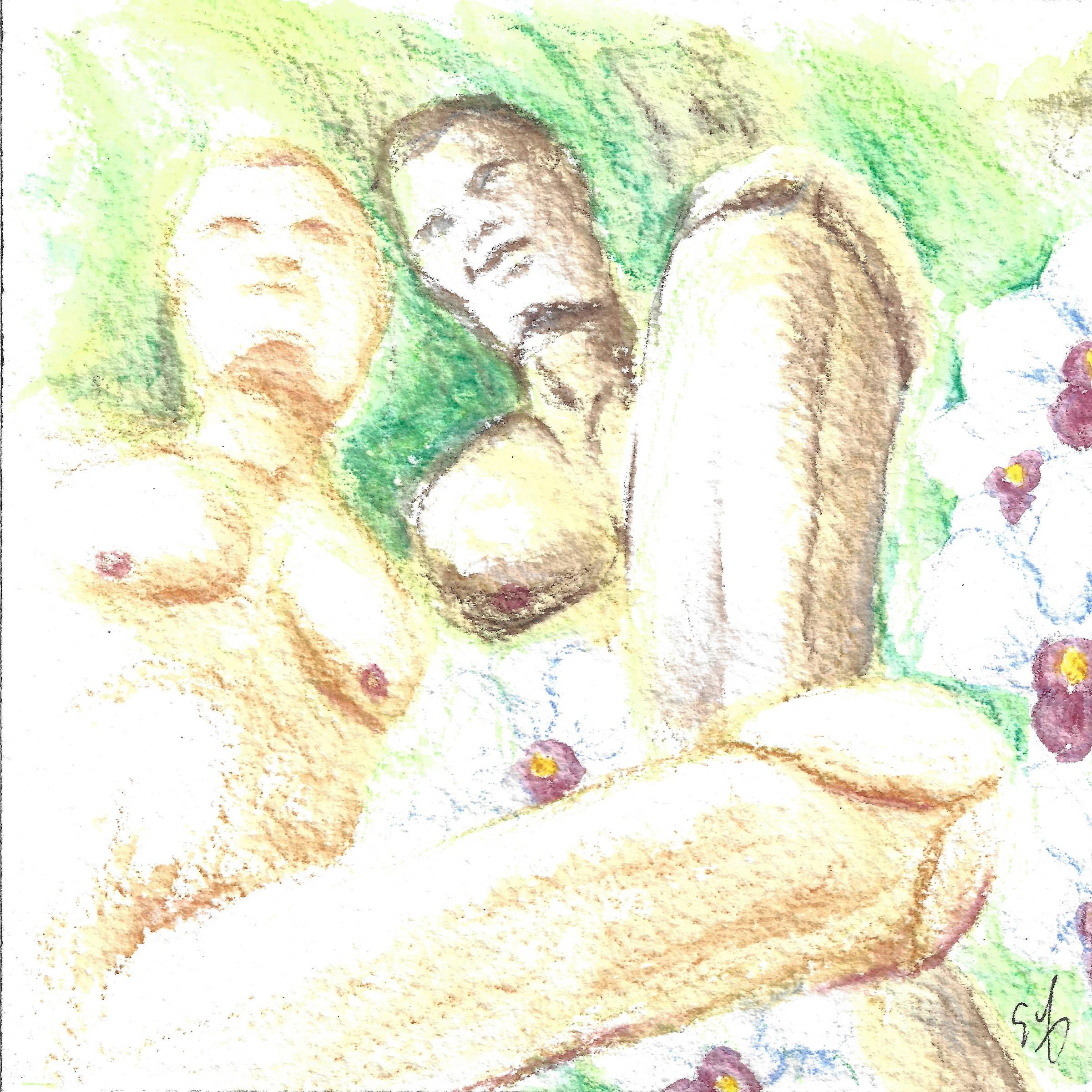 Flowers, for all their storied delicacy, are really tough little mother fuckers. They grow anywhere, and I mean anywhere. They completely blanket most of the earth, or would if we didn't insist on so much concrete. They proceed with these momentary bursts of irrepressible, unselfconscious beauty all on their own—and then they disappear. Each a unique event. They can heal. They can intoxicate. They even kill.
Is it any wonder they grab the attention of so many artists and don't let go? Like dandelions, not giving a damn about concrete, flowers have planted themselves in my head and heart. They don't seem likely to give up anytime soon—they just seem to keep reseeding themselves. I'm totally fine with this.
I could, of course, summon all manner of Georgia O'Keeffe vibes and paint giant, sexy flowers. Sometime flowers are flowers and sometimes they're "flowers" (lol). But the muse, that inner vibration, that divine and inexplicable urge, leads my brush and pencil—every time—to a place of combination, of mixture of flower and figure, blossom and boi, petals and 🍑🍑. I cannot offer you deep symbolism or profound philosophical reasonings. It's a matter of pure delight. So, kick back and delight with me!
While visiting the orchid show at the New York Botanical Garden recently—an orgiastically abundant display of flowers—I took a crap ton of photos. About the same time, as fate would have it, I got invited to produce a series of small works for a show in June. Naturally, the flowers just popped in all on their own.
What show is this you ask? Why, let me tell you.
Dirty Little Drawings. It will be at the SoHo Project Space in NYC during the month of June. A hardy bouquet of artists will be contributing erotic works showcasing the male figure. All works will be precisely 5.5" by 5.5" and priced at $80. Come, enjoy, collect, and make your own unique arrangements.
The orchid-themed pictures are one part of my contributions to the affair. The rest are a little different and I'll be teasing you with previews of those, as well.
Meanwhile, enjoy some more flowery figure finery in the form of miniatures. Enhance your collection with the little gems of my Watches of the Night collection.
Until next time, flame on! 🔥
---
This has been the Queer Quantum Dispatch, brought to you by artist Edward Ficklin. If you enjoyed it, smash the forward button and share the love. 💖 If you got this from a friend (and what a friend!) subscribe for more!